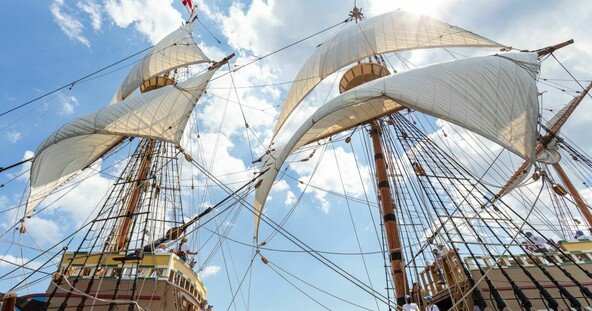 Celebrating Mayflower II
Join us for fanfare, activities, and fun inspired by history and celebrate Mayflower II's 65th Sapphire Anniversary marking her 1957 arrival in Plymouth Harbor!
From 10 a.m.- 4:00 p.m. on June 11 and 12 join us outside of the Mayflower II exhibit area for special family-friendly activities including 17th-century games, King George's cross flag making, mini bell making crafts, storytelling, and music! Step inside the exhibit area to visit the ship, try your hand at knot-tying, see if you can spot all of the objects in our Mayflower II scavenger hunt, and play our interactive Should I Stay or Should I Go? game.