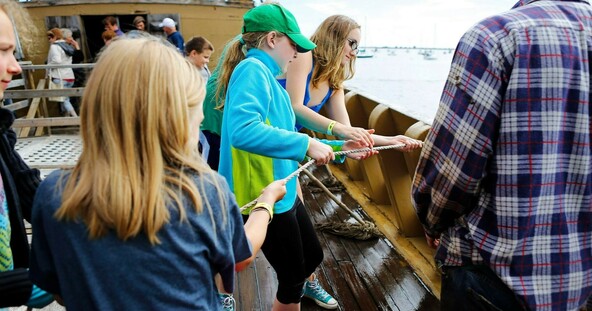 Homeschool Adventure: A Mariner's Life for Me
Discover what it was like to live and work at sea in the 1600s. You`ll need to work as a team to learn the ropes and practice skills and trades that sailors used to get the ship safely from port to port. You`ll also experience what life was like for Mayflower's passengers during the 1620 voyage and compare their experience to that of the crew and yours today!
Ticket includes admission to Plimoth Patuxet only. Admission to the Plimoth Grist Mill is an additional fee.