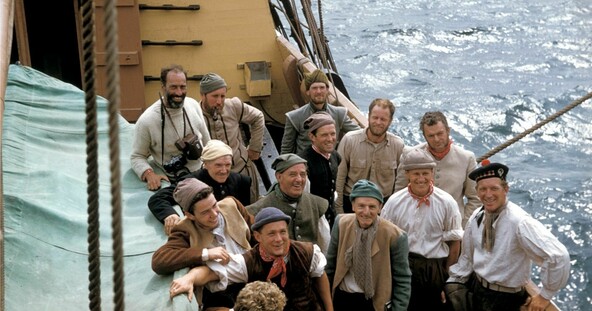 Mayflower II: A Commemoration and Celebration
In honor of Mayflower II's 65th anniversary sapphire jubilee, a special commemorative and celebratory ceremony will be observed on June 13, 2022 at the State Pier, Pilgrim Memorial State Park on the Plymouth waterfront. Free with your general admission ticket to Mayflower II.

The ceremony will begin at 9:30 a.m. with a presentation of colors by the Plymouth VFW, followed by a keynote address from the British Consul General to New England, Dr. Peter Abbott. The event will recognize Mayflower II's builders and the 1957 crew with a special bell-ringing and wreath-laying led by Mayflower II's Captain Whit Perry. This commemoration is part of an overall slate of events and activities to pay tribute to Mayflower II, her rich history and maritime heritage.