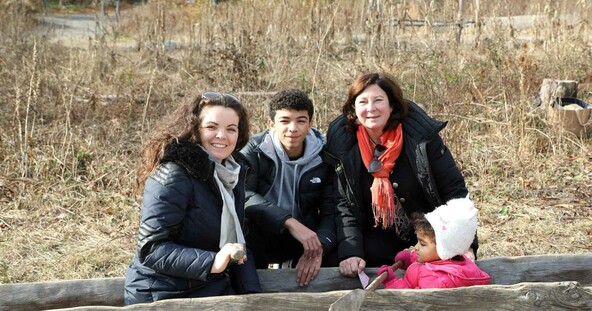 Meeting You: The Guest Experience Philosophy at Plimoth Patuxet Museums
Plimoth Patuxet is pleased to share that this Member Program is free and open to the public thanks to the generous support of a donor.
Martin Buber (1878-1965) was a Jewish religious philosopher, political activist, and translator of the Hebrew Bible into German. He was nominated multiple times for the Nobel Prize in Literature and the Nobel Peace Prize.
In the United States, Buber is best known for his 1923 essay Ich un Du (translated into English in 1937 as I and Thou, first American edition 1958). His philosophy centers on dialogue, examining positive and negative encounters between individuals, and how men and women committed to be truly present in all encounters often receive both spiritual grace and transformative, beneficial connection with others.
Buber said that there are two basic human relations – one spiritually destructive (I/You or I/It) in which others are objectified and the guiding questions are, "What can I get from this man or woman? How can I use him or her to meet my ends?" The spiritually constructive relationship or "pure relation" is I/Thou in which two people are devoted to being fully alive, completely present in their dialogue without prejudgment, distraction or self-interest. The guiding questions are, "How can I will my spirit to be truly here and focused at this moment encouraging pure relation? How can I best serve the man or woman standing before me?"
Both David Brooks (New York Times op-ed columnist, PBS Newshour commentator, and best-selling author of The Second Mountain) and Nancy Koehn (Historian at the Harvard Business School, James E. Robison chair of Business Administration, best-selling author of Forged in Crisis) hold Martin Buber in high regard. They advocate for greater awareness of his thinking and community-wide commitment to I/Thou practice.
Beginning in 2020, with funding from the Lilly Endowment, Plimoth Patuxet Museums committed itself to becoming an organization living I/Thou practice among ourselves and with our guests. Deputy Executive Director & Chief Historian, Richard Pickering, will provide an overview of Buber's I and Thou essay, and, in discussion with his colleagues, will explore how the practice is transforming and deepening the way that the Museum interacts with and serves our members, patrons, and guests.