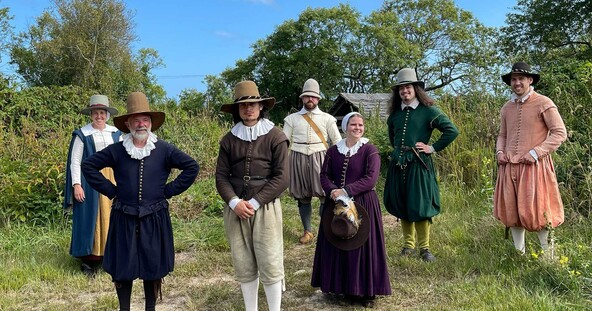 Member Exclusive: Casting the Colony
What does it take to embody a Pilgrim? How do the Museum's renowned Public History Performers learn to "walk the walk" and "talk the talk" of 17th century Plymouth Colony? Why do they sometimes sounds more Irish than English? How do we know what their accents should sound like, and what helps guide Plimoth Patuxet's Public History Performers?
Join Malka Benjamin, the Museum's Director of Colonial Interpretation & Training, online on Tuesday, August 29 from 6 p.m. to 7 p.m. to get a behind the scenes look at Plimoth Patuxet's Museum Theater Program, and the training and practicing that goes into becoming a Public History Performer.
To Register
To register or inquire about how to become a member to enjoy Plimoth Patuxet's monthly Members-only program, please email members@plimoth.org