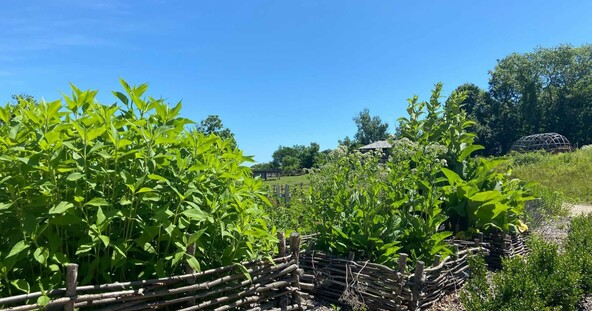 Plimoth Patuxet Workshops: Wattle Fence Making
Wattle fences have a rich history in English gardens. These woven fences were first created as boundaries for cattle farms and livestock areas. Today these versatile fences are both environmentally friendly and cost-effective. Join gardener, Dr. Fred Dunford, to learn how to create a wattle fence. The fence created will be used in our Museum gardens for years to come.
Class size will be limited to 10 participants.