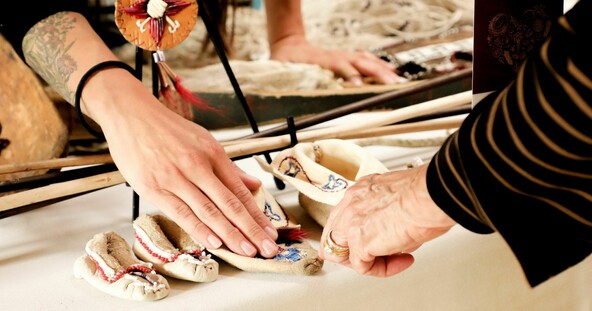 Teaching Indigenous History, Culture, and Students
Did you know that in the United States Indigenous people are rarely discussed in classrooms outside of 19th century context? Or that Indigenous students and staff often report moments of cultural discomfort, racism, and microaggressions by their fellow non-Indigenous staff and peers? Unfortunately, United States schools have a long and complex history with colonization, and were used to assimilate Indigenous people and decimate long-standing cultural practices. Today, schools carry this legacy and constitute another environment in which indigenous students and staff rarely see themselves reflected in the instructional content or practices employed.
In this interactive workshop we will discuss this history and the concept of decolonization. We also will explore resources and strategies to decolonize your classroom and related practices for both staff and students. As education looks forward to the future, decolonization will be essential to best teach all of our students.
This workshop is free for K12 teachers and educators. Pre-registration is required. Space is limited. Participating teachers will receive a $200 stipend. This program is generously supported by the Institute of Museum and Library Services (IMLS)