Plimoth Patuxet Museums Announces Jan Brett's 2023 Winter Wonderland Tour
National book launch event promises to be an afternoon of inspiration, engagement and wonder!
Join Plimoth Patuxet Museums in presenting the launch event for acclaimed bestselling children's book author/illustrator Jan Brett's first national tour in four years on Friday, November 24th.
"We're thrilled and honored to be part of this exciting book tour launch event," said Ellie Donovan, Plimoth Patuxet Museum's Executive Director. "Jan Brett's richly-drawn scenes have engaged and inspired children and parents through the generations. Her amazing work is particularly inspiring to Plimoth Patuxet – a living Museum that cares for a range of Rare and Heritage Breeds animals, beloved by our visitors."
Author of over 40 picture books with more than 44 million in print, Jan is renowned for her exquisite art which is universally recognized as among the finest in children's books today. Her detailed and iconic illustrations are often inspired by her extensive research expeditions, whether it be to Norway, Botswana, Japan, or India. Jan's work has been chosen as "Best Children's Books of the Year" by The New Yorker, Parents, Redbook, and many others. She has been featured in publications like Romper, The Boston Globe, Travel + Leisure, and The Los Angeles Times.
As a child, Jan decided to be an illustrator and spent much of her time reading and drawing. As a student at the Boston Museum School, Jan spent many hours in the Museum of Fine Arts. Jan lives in a seacoast town in Massachusetts with her husband, Joe Hearne, who is a member of the Boston Symphony Orchestra.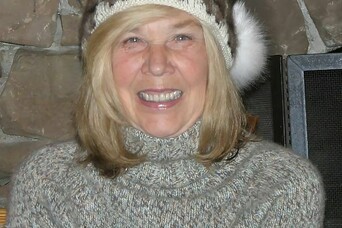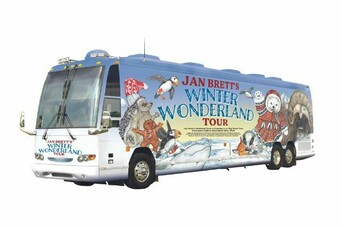 Jan Brett will do a drawing demonstration and presentation before hosting a book signing.
Come experience this special book launch combined with themed activities including seasonally-inspired cookies and a story book walk through the Museum's fields. Jan's celebrated tour bus will be onsite for this event, and Hedgie, Jan's favorite friend from The Mitten, and The Hat, will be at the Museum to greet guests.
To add to all the excitement – the first 100 families in line for this event will receive a free signed Jan Brett poster! (One per person or family ticket holders.)
About Plimoth Patuxet
Plimoth Patuxet is one of the Nation's foremost living history museums. Founded in 1947, the Museum creates engaging experiences of history built on thorough research about the Indigenous and European people who met along Massachusetts' historic shores of change in the 1600s. Immersive and educational encounters underscore the collaborations as well as the cultural clash and conflicts of the 17th-century people of this region. Major exhibits include the Historic Patuxet Homesite, the 17th-Century English Village, Mayflower II, and Plimoth Grist Mill. A private, 501(c)(3) not-for-profit educational institution, Plimoth Patuxet is supported by admission fees, donations, memberships, and revenue from a variety of educational programming, dining and gift shops. Plimoth Patuxet receives support from the Massachusetts Cultural Council, private foundations, corporations, and local businesses. Located less than an hour's drive south of Boston, and 15 minutes north of Cape Cod, the Museum is open daily from early spring through the Sunday after Thanksgiving. For more information, visit plimoth.org. Follow the Museum on Facebook, Instagram, and Twitter.