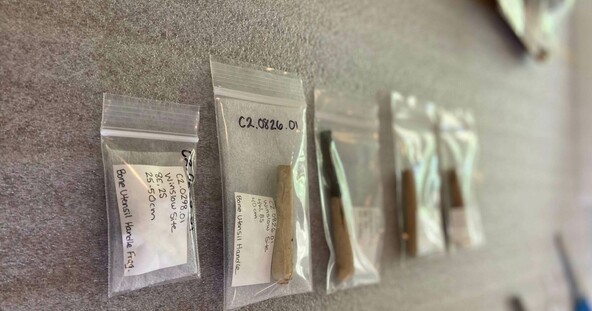 Archaeology
Archaeology at Plimoth Patuxet Museums
Plimoth Patuxet Museums is one of the most significant repositories of archaeological material from 17th-century Massachusetts, offering insight into early colonialism. The Museum cares for the artifact assemblages and associated field data from over two-dozen archaeological sites local to Plymouth County. These collections shed light on the Wampanoag peoples' history, the development of Plymouth Colony, and the interaction between the two.
Currently, the Collections Department is working hard to digitize archaeological assemblages for public access.
Archaeological Sites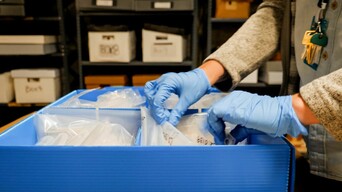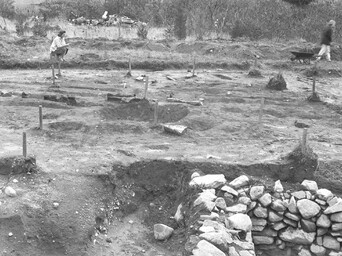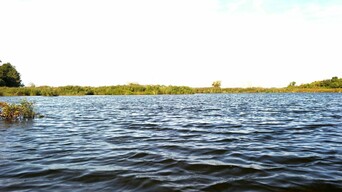 NAGPRA Compliance
The Museum is committed to repatriation and NAGPRA compliance. If you have any questions or concerns regarding NAGPRA or culturally-sensitive material online, please reach out to us directly at collections@plimoth.org.
Have You Uncovered Artifacts?
If you have uncovered artifacts and suspect an archaeological site nearby, please do not disturb the landscape nor remove the artifacts from the ground. Help us preserve the history of this landscape and be respectful of Indigenous cultural heritage. Please record the location and report the finding to the Massachusetts Historical Commission and local Tribal authorities.