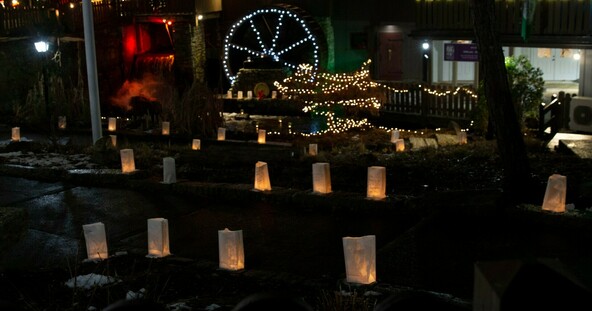 Lights of Hope
Plymouth South High School DECA students are once again planning and executing the 11th Annual Lights of Hope event this year. Lights of Hope is a fundraiser benefiting Beth Israel Deaconess Plymouth Cancer Center.
Dedicate a luminary bag in honor of a loved one who has been lost to or is struggling with illness for a minimum donation of $5.
All bags will be displayed along the pathways of the Plimoth Grist Mill in conjunction with the tree lighting downtown on December 2nd from 5:30pm-7:00pm.
Donations can be made now and on the night of the event on site at the Plimoth Grist Mill, among other various locations around town.
Follow Lights of Hope on Facebook @Lightsofhopeply and/or Instagram @lightsofhopeplym to stay up to date with information.
Donations can also be mailed:
Plymouth South High School
Attn: Lights of Hope
490 Long Pond Rd.
Plymouth, MA
Checks can be made payable to BID-Plymouth.