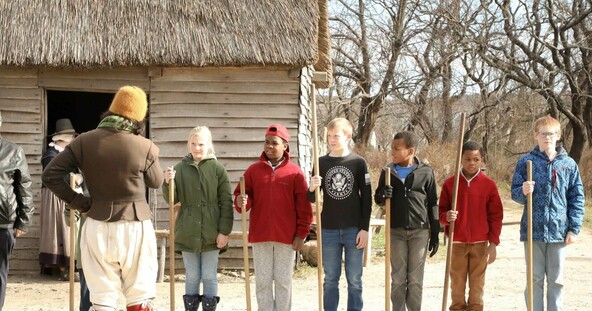 Applicant Information
Download these instructions as a PDF
Thank you for your interest in The Children's Fund at Plimoth Patuxet Museums. This program reduces field trip and traveling educator prices for educational institutions by offsetting Museum costs. These funds are limited and restricted to educational organizations that meet the following criteria. Please ensure your organization meets the following criteria:
35% + "Economically Disadvantaged": Or equivalent metric. This program considers 50%+ free or reduced lunch to be equivalent.
Minimum 3 weeks out from requested date: We review applications every-other week and distribute funds as they are available, to ensure we are able to review your application, please submit no less than 3 weeks prior to your intended date. If you are less than 3 weeks out from your requested date, please email cblackthorn@plimoth.org to see if your application can be accommodated.
Educational Institution: These funds are exclusively for schools and educational institutions/programs that serve economically disadvantaged youth.
If you do not qualify for The Children's Fund at Plimoth Patuxet, you may still qualify for a reduced rate. Please contact our Group Sales Department
Janet Young
Manager | Group & FIT Sales
jyoung@plimoth.org
(508) 503-2653 x 8358
You may also wish to consider looking to your local culture/humanities council for funding opportunities:
Programming
The following locations are available for field trips
Plimoth Patuxet Main Campus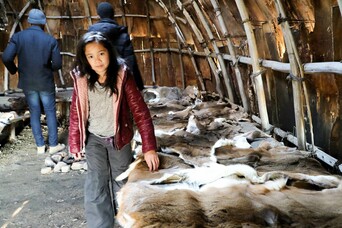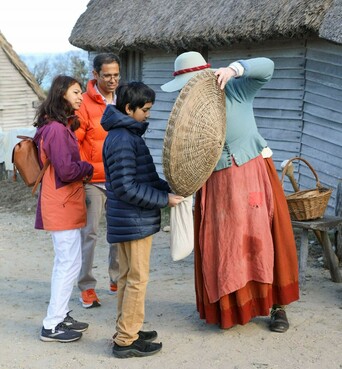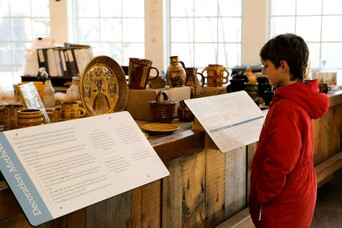 Satellite Sites
(~2.5 miles from the main campus)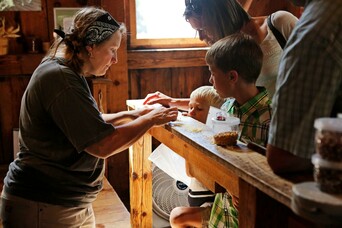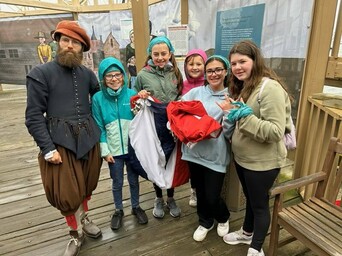 Suite of Programs
Enhance your learning with immersive hands-on workshops and living history encounters! We have workshops available for learners of all ages, and they can be customized to meet your needs. All of our programs are available at the Museum, however many are also available as traveling educators or virtual learning opportunities, both of which can be funded by The Children's Fund.
Demographic Data, Media, and Feedback
Demographic Data
Due to the donor-dependent nature of this program, The Children's Fund collects demographic data about the populations served. This data helps our donors understand the impacted populations and how they align with giving priorities. Your data is never sold, and cannot be traced back to individual students. If you have any questions or concerns about how your data will be used that are not outlined here or in the application, please email cblackthorn@plimoth.org.
Media Release
If funds are awarded, a Plimoth Patuxet Museums representative will reach out with a media release document, which will allow you to indicate any necessary media restrictions. Photos and videos of The Children's Fund impact are vital for fundraising efforts. The Museum is happy to omit certain individuals and submit media for review before release to ensure the privacy of those individuals is protected.
Feedback Requirements
By submitting your application you agree to provide feedback after the programming. This includes submission of actual students served and demographics vs planned, a thank-you statement to donors, and general feedback about the programming and experience. The feedback form will be sent to the email provided in the initial application within two weeks of your programming and will take approximately 20 minutes to complete.
If you have any questions about The Children's Fund at Plimoth Patuxet not covered in this document, please feel free to contact the program coordinator:
CJ Blackthorn
Annual Fund and Institutional Giving Manager
cblackthorn@plimoth.org
(508) 746 - 1622 x 8224
Application and Review Process
The application takes approximately 20 minutes to complete. Have the following information ready:
Demographic information for students included in the request (this information is important for the donors who fund this program)
Documentation of economic disadvantaged or equivalent metric
Preferred dates
Impact statement - how will these funds and opportunities impact your student population? Submitted applications are reviewed weekly and prioritized by a rubric.

Submitted applications are reviewed weekly and prioritized by a rubric based on:
History of Funding: Up to 2 points for educational institutions who have not received funds annually for the past few years.
Population Disadvantage: Up to 6 points for multi-disadvantaged populations (such as ELL, IEP, and minority populations).
Location: +1 point for MA-based educational institutions.
Tribal Affiliation: +3 points for educational institutions with tribal affiliations.
Impact Statement: Up to 3 points, based on quality.
Roll Over: For organizations who choose to be waitlisted if funds are not immediately available, +1 point per month funds are not allocated
Up to 15 points maximum
Score does not determine qualification, all qualifying educational institutions may receive funding if it is available. This score determines prioritization in case of insufficient funding.