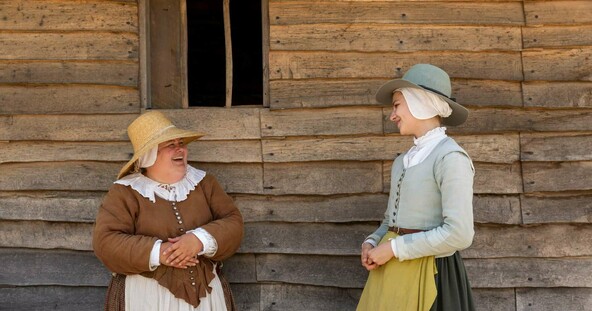 Talk Like a Pilgrim
The Pilgrims talked a little differently than we do today. If you visit the Museum's 17th-Century English Village, you will notice that the townspeople say words you know in a funny way, or even say some words you don't know at all. That's because they are speaking in 17th-century English, not 21st-century modern English.

Here are a few examples of English words, greetings and phrases that would have been used by the Pilgrims. Practice them at home and you could talk like a Pilgrim too!
Instead of "Hi, how are you?" the colonists might say:
Good morrow
How now?
How do you fare?
What cheer?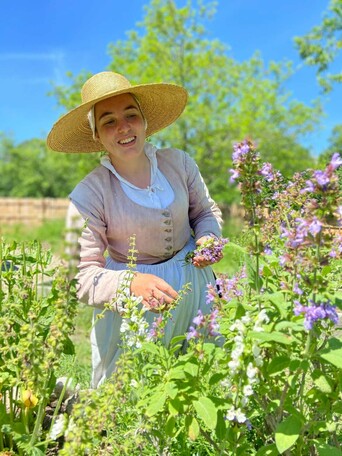 Instead of "Goodbye," the colonists might say:
God bye to you
Fare thee well
Pray remember me
Instead of "Cat," the colonists might say: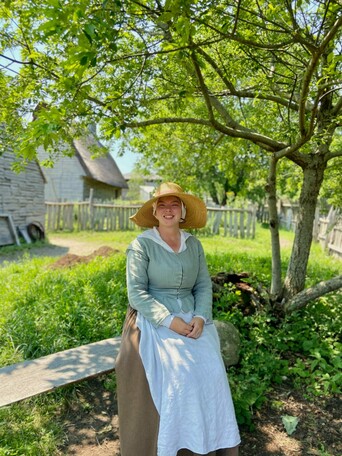 Instead of "Backward," the colonists might say:
Instead of "Pillowcase," the colonists might say:
Banner Image by Kathy Tarantola Photography