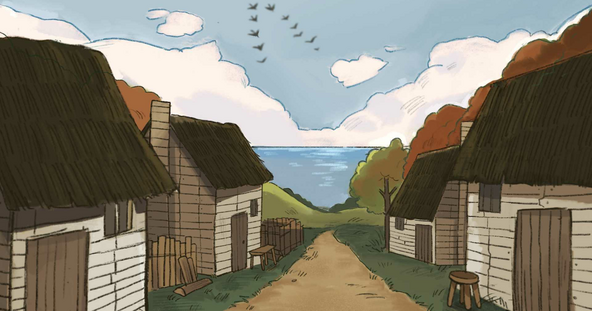 You Are the Historian Game
Plimoth Patuxet Museums has reimagined and redesigned "You Are the Historian: Investigating the First Thanksgiving", its popular interactive game that has entertained school-aged children and families since 2002! In conjunction with FableVision Studios, a multimedia production company, and an Indigenous Advisory Committee, Plimoth Patuxet Museums has created a new online game that explores Wampanoag life prior to European settlement and the year leading up to the 1621 harvest feast, today known as the "First Thanksgiving." The game investigates the interactions between the Wampanoag people of Patuxet and the earliest colonists known as the Pilgrims by exposing players to archaeological artifacts from the museum's collections, primary source documents, and oral stories told from generation to generation.
"You Are The Historian" directly responds to the increased demand for nuanced and fact-based history told from both an Indigenous and Colonial perspective. The Museum has created an experience that will transport visitors to Patuxet, the pre-European homeland of the Wampanoag, and immerse them in a story of cultural change and persistence that spans 12,000 years. Students will be able to further explore the rich historical context of the Indigenous and Colonial experiences during their earliest encounters through magical time travel, an anonymous tipster, mysterious riddles, historic artifacts and archives, and plain, old-fashioned smart thinking!