History @ Home™: Digital Learning with Plimoth Patuxet
We're taking Plimoth Patuxet Museums' award-winning education programs out of the 17th century and going online. Join engaging, interactive virtual workshops and thought-provoking discussions from home and discover the powerful stories of people who actually lived along these shores of change 400 years ago.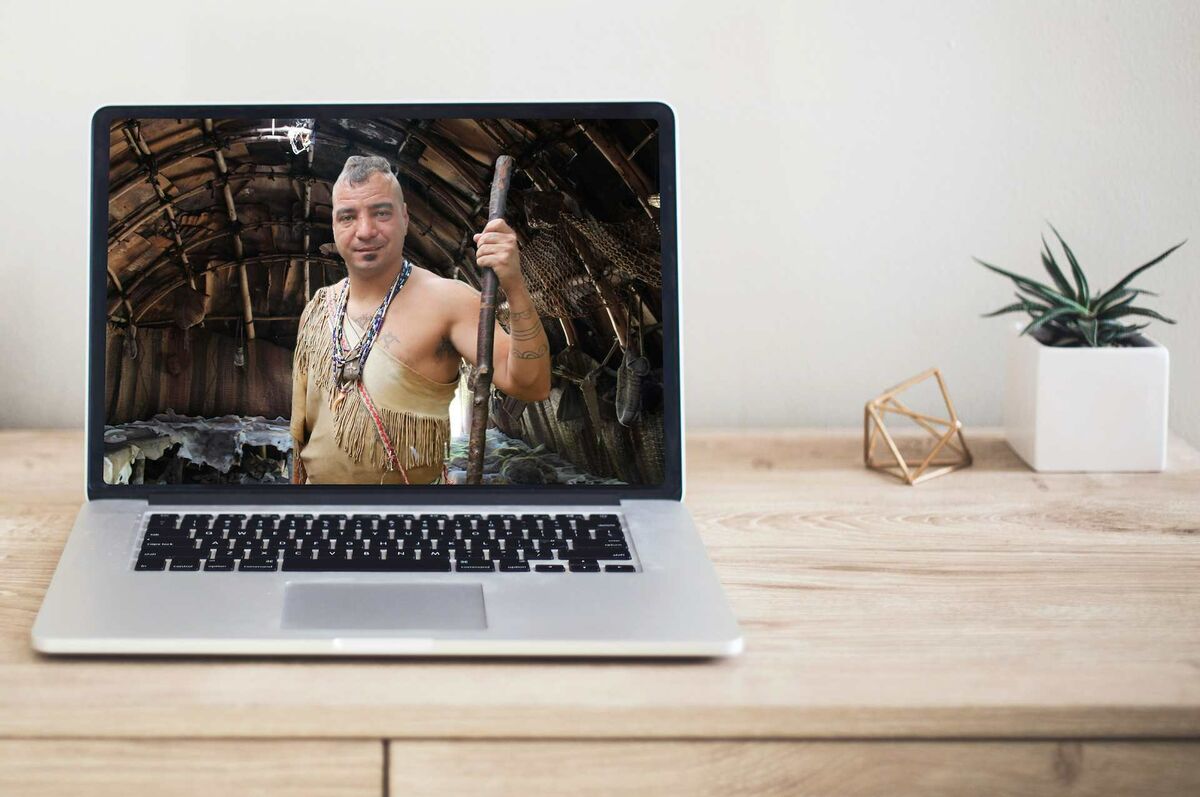 Living History Virtual Programs
People of the Dawn
Explore Wampanoag culture and traditions with Plimoth Patuxet Museums' contemporary Indigenous Museum Educators. Learn about the daily life of the Wampanoag in the 17th century. In this one-hour program, students will explore the connection the Wampanoag and other Native People have to their seasonal way of life, their respect for all living beings, and the ways they continue to carry on their traditions today.
Fact or Fiction? Investigating the First Thanksgiving
Discover the real history of Thanksgiving and long-held traditions of gratitude in Indigenous and colonial America. What really happened at the First Thanksgiving? Who was at the table and why? Explore the history behind the legend by comparing accounts of the harvest feast and examining colonial and Indigenous artifacts.
Colonial First Families: Their New Worlds and Everyday Lives
Meet a 17th-century Pilgrim and learn about their new life in a world unknown to them. Our Museum teacher will portray an actual resident of 17th-century Plymouth Colony, speaking with the regional dialect and wearing period-appropriate clothing. Using reproduction artifacts and the narrative throughlines of risk, transformation, and community, your visitor will share stories about the difficult decision to leave home, Mayflower's transatlantic journey, the first winter and spring in Plymouth, and the harvest feast we know today as the First Thanksgiving.
13 Moons and 12,000 Years
Join an Indigenous museum educator for a unique conversation that explores 12,000 years of Wampanoag history and how communities past and present have adapted and sustained their seasonal, 13-moon lifecycles amid changing natural, social, and political landscapes. Best for grades 6-12.
Dressing History
"Aren`t you hot in those clothes?" Join us for a fun, interactive sneak-peek into our 17th-century wardrobes and discover how style and fashion can offer valuable new insights into the daily lives of Plymouth Colony's residents 400 years ago.
Simple Machines & A(maize)ing Grains - STEM at the Plimoth Grist Mill
Simple machines, water power, and whole grains are a recipe for success at the Plimoth Grist Mill - a working exhibit of our Museum! Discover how 17th-century engineers and entrepreneurs harnessed the power of nature to fuel their communities.
Hands-On History Virtual Workshops
Wampanoag Pottery
Discover how archaeology and oral tradition help us better understand 17th-century Wampanoag lifeways. Learn the importance of pottery to Wampanoag families and make your own pot using traditional methods. Bring your own clay or play-dough or make your own using all-natural pantry staples.
Write Like a Pilgrim
Much of what we know about Plimoth Colony comes from letters written by colonists and visitors to New England to family or friends. Learn how to write like a Pilgrim using a real 17th-century alphabet and create your own unique signature, inspired by those of Plimoth and Paxtuet's leaders. All you need is a writing utensil and paper.
Powerful Stories
Wampanoag children learned through stories and play. Join us for a hands-on retelling of the classic Haudenosaunee tale, "The No Faced Doll," and make your own corn husk doll to take home. Cornhusk is available online or at your local grocery store. Need a cornhusk substitute? Try baking parchment paper instead.