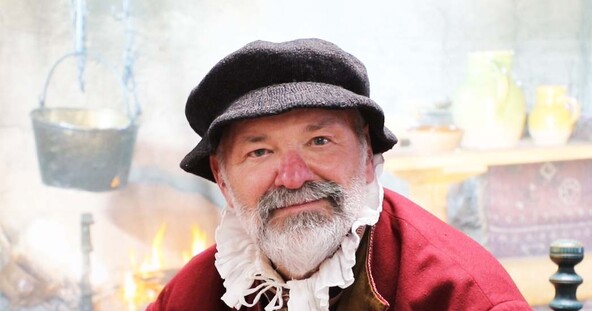 Primary Sources
Primary Sources
How do we bring history alive for today's learners? We start with primary sources - the building blocks of history! Primary sources can include written documents, archaeology, material culture, landscapes, oral histories, artworks and photos. These are important tools that let us shed light on 17th-century history and understand the experiences from different perspectives. Here are a few of the primary sources we use every day.
Of Plimoth Plantation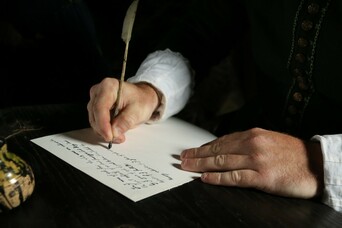 Written by William Bradford, Of Plimoth Plantation (1651) is considered by many to be one of Massachusetts' – and indeed the Nation's – greatest treasures. The book details the major events in the lives of a small group of religious Separatists, known as the Pilgrims, who set out from England to seek the religious freedom they felt was not available to them back home. Bradford presents in manuscript format the authoritative account of the Mayflower voyage, relationships with 17th-century Indigenous communities, and the settling of what would become the first permanent European colony in New England, using the Mayflower Compact as its governing document.
Wampanoag Archaeology & Material Culture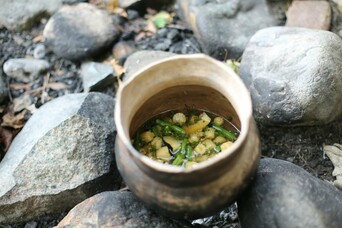 Objects are the things people made and left behind, and they are essential to our understanding of how people lived, worked, and built community in the 17th-century. Plimoth Patuxet maintains one of the most significant repositories of archaeological material from 17th-century New England including Indigenous materials. Archaeologists use these collections, along with oral history and written documents, to research the pre-contact Wampanoag world. Explore how Wampanoag life transformed over 12,000 years in our online exhibit, 'Echoes of the Ancestors.'
Mourt's Relation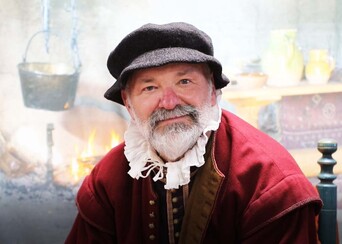 "A Relation or Journal of the Beginning and Proceedings of the English Plantation Settled at Plimoth in New England..." also known as Mourt's Relation was first published in 1622 to promote Plymouth and encourage more people to join the colony. The unknown authors wrote detailed descriptions of the events of 1620-1621 including the Pilgrims' exploration of Cape Cod in the winter of 1620-1621, building of the town, and the 1621 alliance of mutual protection which established diplomatic relations with the Pokanoket sachem Ousamequin (known by his title, Massasoit) and other Indigenous communities. Mourt's Relation also includes Edward Winslow's famous letter which describes the 1621 harvest feast now called The First Thanksgiving (see pg. 82). Perfect for teachers looking to explore early contact between Europeans and Indigenous communities.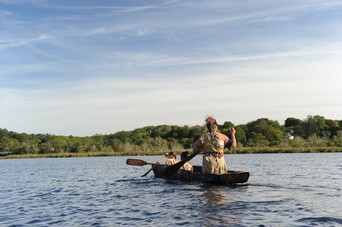 Oral History
Oral History is the collection and study of historical and cultural information through storytelling. For many Indigenous communities, including the Wampanoag, the spoken word has enabled their history to be passed from generation to generation since time immemorial. Many Indigenous nations still have a yearly ceremony in which their history stories are once again told. Telling and listening to the oral history each year is an event taken very seriously. Everyone knows they are the new part of tribal history, and that to learn the past stories of their own People is to continue themselves and learn from the retelling of past events.
Good News From New England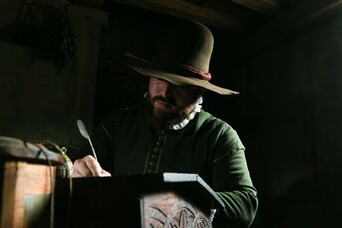 Written by Edward Winslow, Good News from New England (1624)picks up the stories of Plimoth and Patuxet after the 1621 harvest feast and features descriptions of the difficult first years in Plymouth Colony, including the arrival of new colonists as well as moments of collaboration and conflict with Ousamequin and other Wampanoag and Massachusetts sachems. This easy-to-read pamphlet also includes Winslow's 17th-century observations of the local climate, detailed descriptions of Wampanoag manners, customs, and cultural lifeways, and conversations Winslow reported having with Ousamequin and other Wampanoag leaders during diplomatic trips. Perfect for teachers looking to introduce primary sources and explore history from multiple perspectives!

Additional Primary Sources
Talk to a Museum Educator
Want to talk to a Museum Educator about ways you can use these 17th-century primary sources in your classroom? Email us at programservices@plimoth.org.