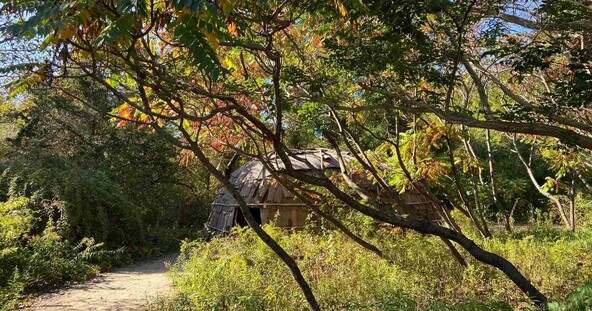 Historic Patuxet Homesite
Located on the Eel River, the Historic Patuxet Homesite is where guests learn about the Native peoples who have lived here for over 12,000 years. We invite you to learn about the Indigenous heritage of the Northeast from contemporary interpreters who discuss the 17th-century life-ways of a culture that continues to thrive today.
What will you do at the Historic Patuxet Homesite?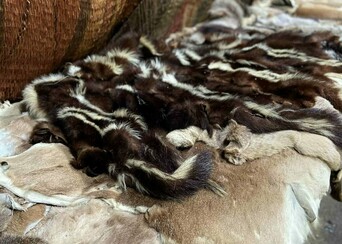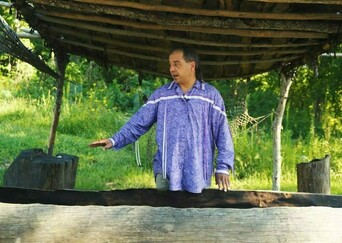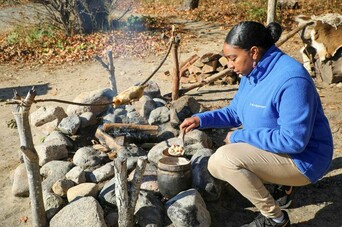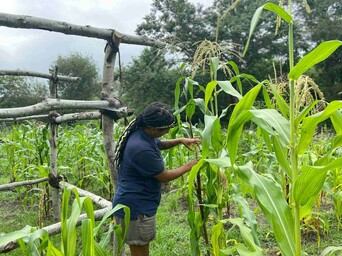 Frequently Asked Questions
You may spend as much time as you like, but most visitors experience it in an hour or less.


Wampanoag means "Eastern People" or "People of the Dawn" or "People of the First Light."

The Wampanoag homeland included the territory along the East Coast from Wessagusset (today called Weymouth, Massachusetts), to what is now Cape Cod and the islands of Natocket and Noepe (now called Nantucket and Martha's Vineyard, respectively), and southeast as far as Pokanoket (the area which now encompasses Bristol and Warren, Rhode Island) and to the northeast corner of present-day Rhode Island.


Before 1616, it is estimated that there were 50,000 to 100,000 Wampanoag People in about 67 different villages in the Wampanoag territory. This territory included southeastern Massachusetts and eastern Rhode Island. Between 1616 and 1618, a devastating plague, probably carried by Europeans, caused the deaths of many thousands of Wampanoag greatly reducing the population.

Today there are about four to five thousand Wampanoag. Most live in Massachusetts where there are two federally acknowledged tribes, the Aquinnah Wampanoag and the Mashpee Wampanoag, as well as several smaller bands in areas like Herring Pond, Assonet, and Manomet. In the Caribbean islands there are also descendants of Wampanoag People who were sent into slavery after a war with the English in 1670s.

No, the Wampanoag have never lived in that type of housing. A tepee (or tipi) is a style of house constructed in the Great Plains region. They have been depicted in film, art and in books for over a hundred years, so it's no surprise that most people are very familiar with tepees, and not so familair with wetus - the type of houses Native People in the Northeast built.

The traditional Wampanoag wetus (houses) - also called wigwams throughout the Northeast - are dome-shaped and covered with bark or cattail reeds. These houses are well-suited for the climate and life here in the Northeast.

First, remember that we are all modern people, speaking modern English. We are not playing a role. So it's easy to talk with us. Second, remember that we are not only Native People but museum professionals who are eager to welcome you to the Homesite and talk with you about our history and culture. We will do our best to say hello first and break the ice. And you may find the following suggestions helpful:

The culture of the Wampanoag and other Native People from the Northeast may be very different from what you expect - for example, no feathered headdresses or tepees. Please take this opportunity to find out about the fascinating history and culture of the Wampanoag People.
We understand that there are many mistaken ideas about Native People. We kindly ask that you avoid stereotypes, such as "war whooping" or saying "How!" for a greeting or addressing Native women as "squaw" or Native men as "chief."
The Native staff may not look like the images of Native People you have seen on TV or in the movies. As with any other ethnic group, Native People are diverse in their appearance.
We welcome you to use the names of individual Nations, such as Wampanoag, Cherokee, etc. Just ask us, "What Nation are you from?"