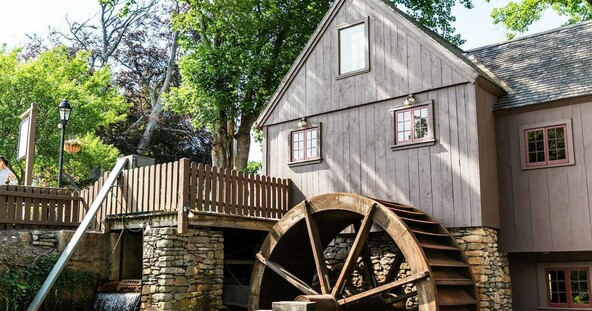 Plimoth Grist Mill
At our reproduction of the Plymouth Colonists' original 1636 grain mill on Town Brook, take a fascinating look at the mill's history and workings, from the 200-year-old millstones grinding corn to the ecology of the brook that has powered mills throughout the centuries.
Plimoth Grist Mill is a working mill and is proud to be part of a growing movement to localize grain production and rebuild regional grain economies. Take home some of our freshly stone-ground grains or order them online—it's a great (and delicious) way to support our local grain efforts. Plimoth Grist Mill grains are a taste to give thanks for!

What will I see at Plimoth Grist Mill?